GET RECOGNIZED BY GLOBAL INFLUENCERS
We have invited prestigious jury members from all over the world, including popular investors from Silicon Valley and prominent startup ecosystem players from inside and outside the region. Some of include:
Spencer Jentzsch, CEO at Hacker Paradise – USA
Chris Reynolds, Founder at The Business Method – USA
Alexander Jarvis, Founder of 50Folds – United Kingdom
Hussein Kanji, Partner at Hoxton Ventures – London, United Kingdom
Any many more: Jury & Advisors
During the Regional Grand Finale, all finalists will be welcomed at a closed, invite-only conference to mingle with our partners and other winners, not only startups but also founders and representatives of investment companies, acceleration/incubation programs, corporates and coworking offices. Our international jury board will be also represented.
HOW IT WORKS
Global Startup Awards is a continuously growing network of regions, running in Europe, Asia and Africa and new regions coming next year from other continents. Our regions include:
Nordic countries in Europe – Sweden, Norway, Finland, Denmark, and Iceland
Central and Eastern Europe – Poland, Czechia, Slovakia, Austria, Hungary, Serbia, Slovenia, Croatia, Romania, and Bulgaria
South-East Asia – Laos, Malaysia, Myanmar, Philippines, Singapore, Thailand, Vietnam
SAARC region – Afghanistan, Bangladesh, Bhutan, India, Maldives, Nepal, Pakistan, Sri Lanka
Southern Africa – South Africa, Botswana, Zimbabwe, Mozambique, Swaziland, Zambia, Namibia, Tanzania, Angola, Malawi, Mauritius, Madagascar, Democratic Republic of Congo, Seychelles, and Lesotho
EuroAsia – Armenia, Azerbaijan, Belarus, Georgia, Moldova, Russian Federation, Turkey, and Ukraine
South Europe – Cyprus, Greece, France, Italy, Malta, Portugal, Spain.
This opportunity offers the best value to startups and other ecosystem players with global visions and a clear understanding of the steps they need to take to succeed. Central European Startup Awards does not offer financial rewards, we are the bridge that connects startup ecosystems to the global network, with a good international media attention and valuable package of services and exclusive conference tickets.
And here is the short video that explains how the competition works: How it works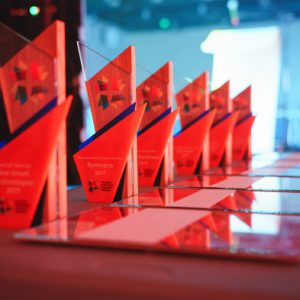 TESTIMONIALS
"The recognition as a winner in both the national and the regional round opens doors for business opportunities" – Alberrt Alexander, CEO at Glueck Technologies (Malaysia)
– Regional winner of "Best Deep Tech/AI/Big Data Startup" category in 2016 at Asean Rice Bowl Startup Awards
"Nordic Startup Awards is a great organization because they recognize startups and make them visible. If they want to have success, they need this visibility; they need customers, investors, and everyone to have a reference to them. Nordic Startup Awards is really helping them with that."
– Anette Nørgaard, NextGen AMM at Microsoft (Denmark) – sponsor of Nordic Startup Awards
"It is great to be noticed, and even better to be recognized – giving the team some satisfaction for the hard work put in. This recognition helped us in a great way by validating our solution to both partners and customers, we have heard from people they have noticed the award and were curious about us. We were in the middle of closing our seed round when we received this award so it was a nice boost when going through the investment process."
– Ingi Rafn Sigurdsson, CEO at Karolina Fund (Iceland) – Regional winner of "Best Social Tech Startup" category in 2016 at Nordic Startup Awards
"Winning the Central European Startups Awards provided a boost in my efforts to successfully open Credo's Silicon Valley office: it helped me to stand out from the crowd in the eyes of U.S. investors and pay more attention to our startups" – Andrej Kiska, Partner at Credo Ventures (Slovakia)
– Regional winner of the "Investor of the Year" category in 2016 at Central European Startup Awards
Click here for more testimonial!
Disclaimer: Under no circumstances will Global Startup Awards and its regions sell your private / business data. Being a European Union based company, we are fully GDPR compliant, please read our terms and conditions and privacy policy HERE. Please note that there are no fees charged for startups to participate in this contest or winners at any time for anything. Please be careful of intermediaries and/or impersonators who may attempt to defraud you.